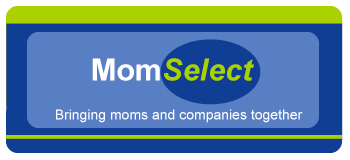 Wow, it was only two years ago that we were facing the fact that we had to buy formula yet again. Oh don't get me wrong; having our second son was a true blessing....but I remember what it was like with our firstborn, Jacob. You see, Jacob was colicky, and no matter what we tried, he spit everything up and was so gassy and fussy....well, it made a first time mom want to lay down and just cry right alongside her screaming infant. And that I did, several times. We ended up switching Jacob over to goat's milk, and he did so well after that. The doctors definitely didn't recommend that, but we knew he was getting amazing nutrients through the goat's milk just because we knew how the owners were feeding the goats and what was going into that milk. Jacob has since grown to be a healthy, strapping boy....and Jaden, well, he was able to tolerate formula.
I do remember having to make the choice of what kind of formula to get, though. Being a naive parent, I remember not trusting the store brands to give him the nutrients that I thought other name brand formulas would give him. (Keep in mind here that I am in no way endorsing formula over breastmilk; breastmilk is, hands-down, the best thing you can feed your child.). Anyway, we ended up going with a name brand, not only because we trusted it more, but we were able to afford it with our WIC checks and even coupons. It's also what the hospital started us with, so that's what we used.
Recently, though, MomSelect sent out information about Mead Johnson, the makers of Enfamil Lipil. Apparently, they have participated in false advertising by stating that store brands of formula are not as nutritionally valuable and do not incur the same developmental benefits as their brand of formula, Enfamil. This has ended up in a courtroom case. Oh boy, could this upset a lot of moms who could have saved a ton of money?! I'll let you read what MomSelect has to say about the matter:
As many of you know, the core goal of MomSelect is sharing. We always jump at the chance to share something valuable with you, whether it's a cool new product, a savings opportunity, or an invitation to a fun event. And when information comes across our desk that's pertinent to you or your readers, we feel like it's our duty to pass it along.

Let us preface what we want to share with you with this- We are in no way endorsing formula over breastfeeding; however, we have learned that many moms are unnecessarily paying more for formula when they choose to bottle feed because of unfair advertising. We thought this information was important enough to share with you and hopefully your readers.

In a landmark federal court case, a jury verdict confirmed that Mead Johnson, the maker of Enfamil LIPIL Infant Formula, has engaged in false advertising by stating that store brand-infant formulas sold at Walmart, Target, CVS, Walgreens and other retailers, do not provide the same nutritional benefits as Enfamil.

The jury found that Enfamil advertisements were false and misleading, especially since store- brand formulas have the same nutrients at the same levels as Enfamil. In the process, they have exposed the truth about infant formula: store-brand infant formulas are nutritionally equivalent to, and confer the same developmental benefits as, the more expensive national brands like Enfamil. Buying a heavily marketed formula from a big pharmaceutical company does not get you any closer to breast milk.

So what does this mean to Moms? It means they could have been saving up to $600 a year by using store brand formulas, which cost half as much as Enfamil LIPIL and other national brands.

We want to be very clear that by sending you this information MomSelect is not suggesting that formula feeding is the best available option for infant nutrition; breast milk is best for babies. We just want moms to know that they don't have to spend money unnecessarily.

Here are some more links, so that you can study this more, if desired.
This just goes to show, though, that research is what will benefit the consumer.....be ever watchful, and don't believe everything you hear, Moms. If you want a resource that will help you navigate the world of baby items and products, consider reading the Consumer Reports Best Baby Products- An A to Z guide to everything you need for your baby. In fact, I'm giving away a copy to one lucky reader; all you expectant Moms, listen up for your chance to enter! You can enter in one or more ways below; just be sure to leave me a separate comment for each way that you enter. I'll draw the winner on Friday, January 8, using random.org.
1) Leave me a comment, letting me know which baby product you would be interested in learning more about.
2) Follow my blog, or even subscribe to it (but only if you truly want to).
3) Follow me on Twitter; tweet about this giveaway!
4) Blog about this giveaway on your own blog, being sure to link back to Real Heart Prints in your post.
6) Place my blog button (located on my sidebar) on your blog (only if you truly want to).
7) Vote for Real Heart Prints on Top Mommy Blogs (just click the Top Mommy Blogs button in sidebar).
Good luck, and Happy New Year!
(Disclosure: I was provided this book, free of charge, in association with MomSelect.)