As our boys grow up, there is one time in their lives that, perhaps, may mean more to them than any other....that time is when they come to believe in Christ and not only accept Him into their hearts, but decide to follow Him and be baptized. As a parent, baptism is not something that I want my son to take lightly. It's something that I feel he should really be sure he knows what he's doing and why he's doing it. Baptism signifies a life change, a heart change, a turning over of a new leaf and a fresh start, living a new life in Christ. Sometimes it almost feels like we push baptism as something that absolutely MUST be done right here and now as soon as someone receives Christ into their hearts; but I don't feel that baptism is something to be taken quite so lightly. Baptism signifies a true change of heart and must be understood.

Jacob recently accepted Christ into his heart, but he hasn't been baptized yet. It's not that we don't want him to, but we just want to make sure that he understands and that he understood what he was doing when he asked Jesus into his heart. With young children, sometimes it can be hard to tell if they really understand what they are doing, yet maybe that's the adult in us....after all, just to have that child-like faith is really what we need.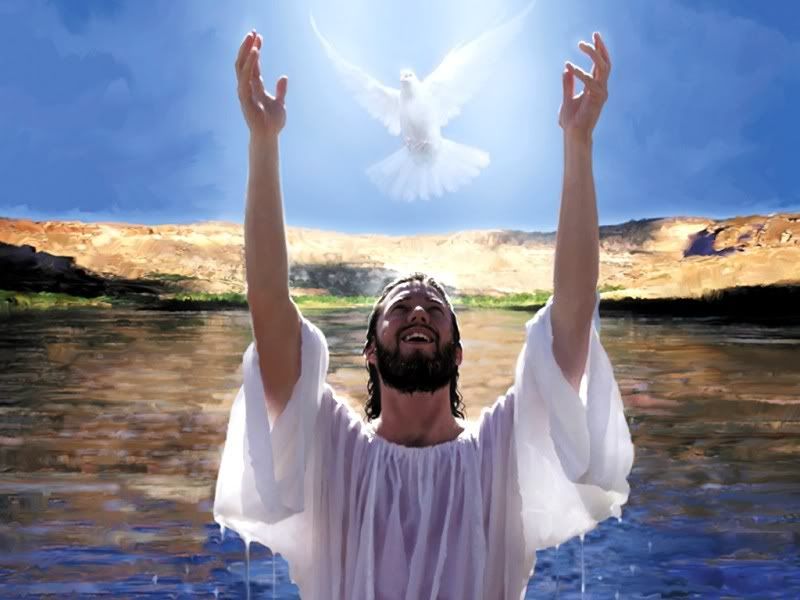 Lewis suggests that possibly the greatest, finest moment in Jesus' life was when he was baptized, and the Father sent the dove down, affirming Jesus' life and ministry. After all, Jesus was human, and the Father's love meant the world to him as a Son. Lewis suggests making our sons' baptisms a special time....it's the time when their transcendent cause becomes real. A father's affirmation and acceptance at that time, along with a special celebration, could mean the world for that son.

This all got me thinking that maybe it's not wrong for us to want Jacob to wait a little while longer. Baptism for him could be that time in his life when he truly decides and sets out to honor and serve God with his life. I can't think of a moment that would make me more proud as his mama.:)

Stay tuned next week....any thoughts?